Two packets of crisps and....the rule of thirds?
Hi everybody – as usual it's almost 2 am. Two packets of crisps and a bar of chocolate at my side as sup-port plus a mug of tea made three hours ago which now is a little chilly. Invigorating though. Anyway, apologies, for rambling on. Is that 'So what's changed?' I hear you cry. Ok, Ok, I'll get on with this Month's Photographic Blog.
Ivor and I decided we would have a boy's day out to see what images we might capture in the country, Brevig Harbour and around Stornoway Pier.
It was a real test for me. I was getting panicky when we went down some side roads I hadn't been down for a long time. It helped just to concentrate on looking for a composition and making conversation with Ivor. I don't trust many drivers, having been badly let down by someone I thought I was safe with, who knew my anxieties but drove me down a long, deserted road, wouldn't stop to let me get some fresh air and just carried on despite my pleadings that they would just allow me a minute or so. Thankfully, I trust most people again now, but it took a while.
Ivor's artistic eye was spotting potential compositions everywhere. It was a case of: Press the accelerator, Press the brake constantly. I 'bagged' too many images to show them all here. These are just a small selection with a little comment on each. Some were taken on my own during walks. 
Here's an old window frame, just gently pushed up a little from the centre. Again, the Rule of Thirds. They always fascinate me – who once looked out before I looked in. The wood of the frame too, it's got charac-ter. It won't be there in 50 years or less. I like it. What do you think? Please let me know!!
Err….perhaps don't call out this ambulance. It needs one itself. How many lives did it save, who was rushed over the years to hospital by it? Again, it won't be there in 50 years or less. But its image is preserved. I love the rust and tangled wood.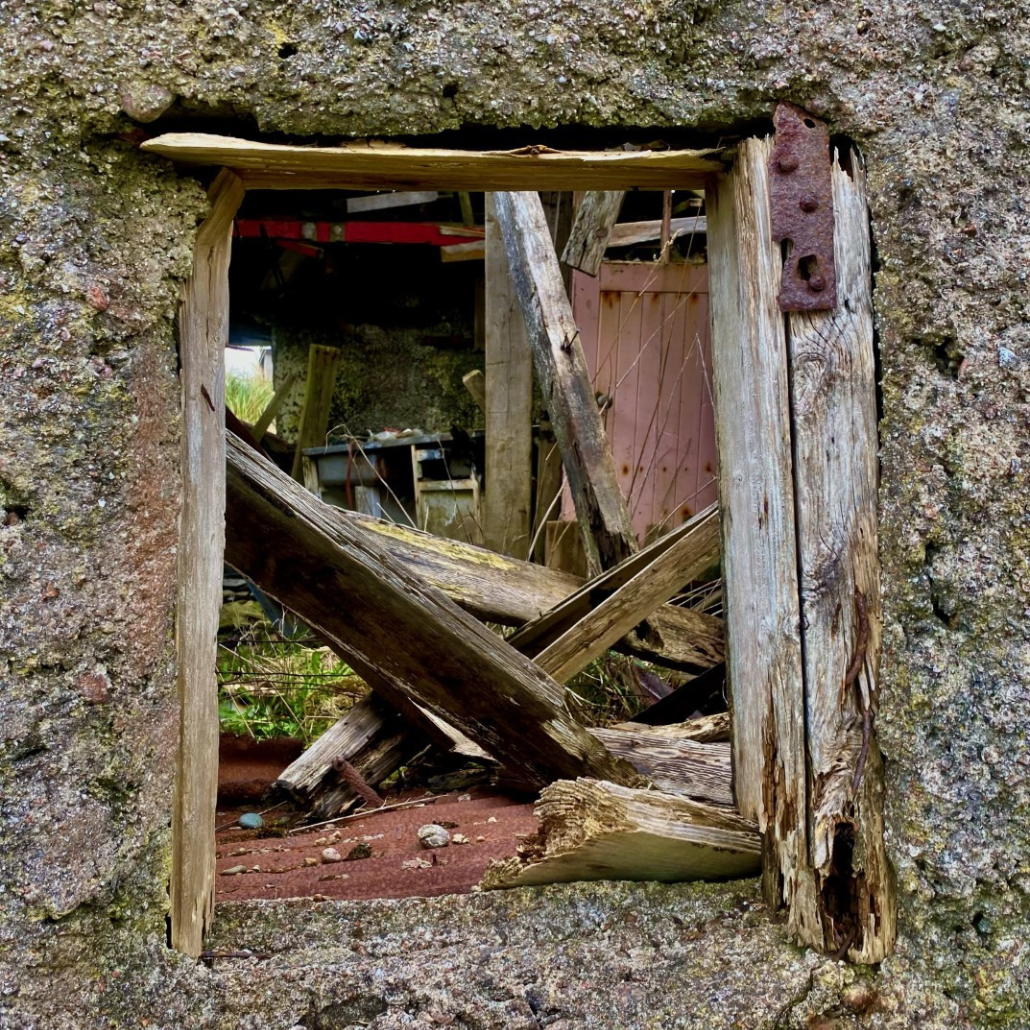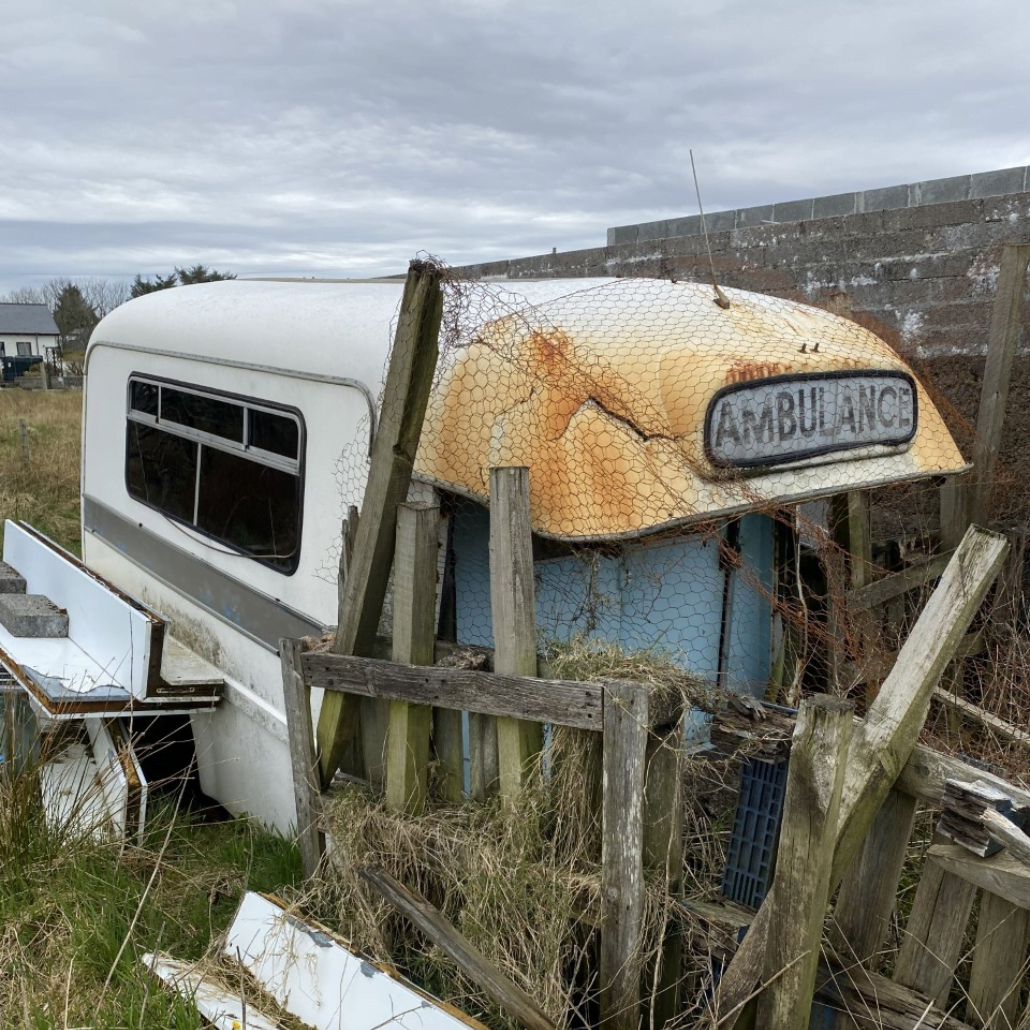 I was anxious but hunting for an image plus having the company of my friend, Ivor, helped in diverting my thoughts
It's three years now since I had to medicate myself with Diazepam to get this far from home. I still need my other medications though. I mentioned I was anxious but hunting for an image plus having the company of my friend, Ivor, helped, diverting my thoughts.
Before I knew it, we were at Brevig Harbour. Just three pictures from many taken there. I took some lying on my stomach. Going down was easy but getting up was undignified even for a 66-year-old. I'm a great fan of having the foreground strong and relevant to the overall composition. Try and be different. Don't be afraid to experiment. Enjoy it. It's a relaxing, stress-relieving hobby, especially with Ivor who has a weakness for ice cream. I felt the need to support him of course. Just good manners. I hadn't had one in years and took the opportunity with both hands.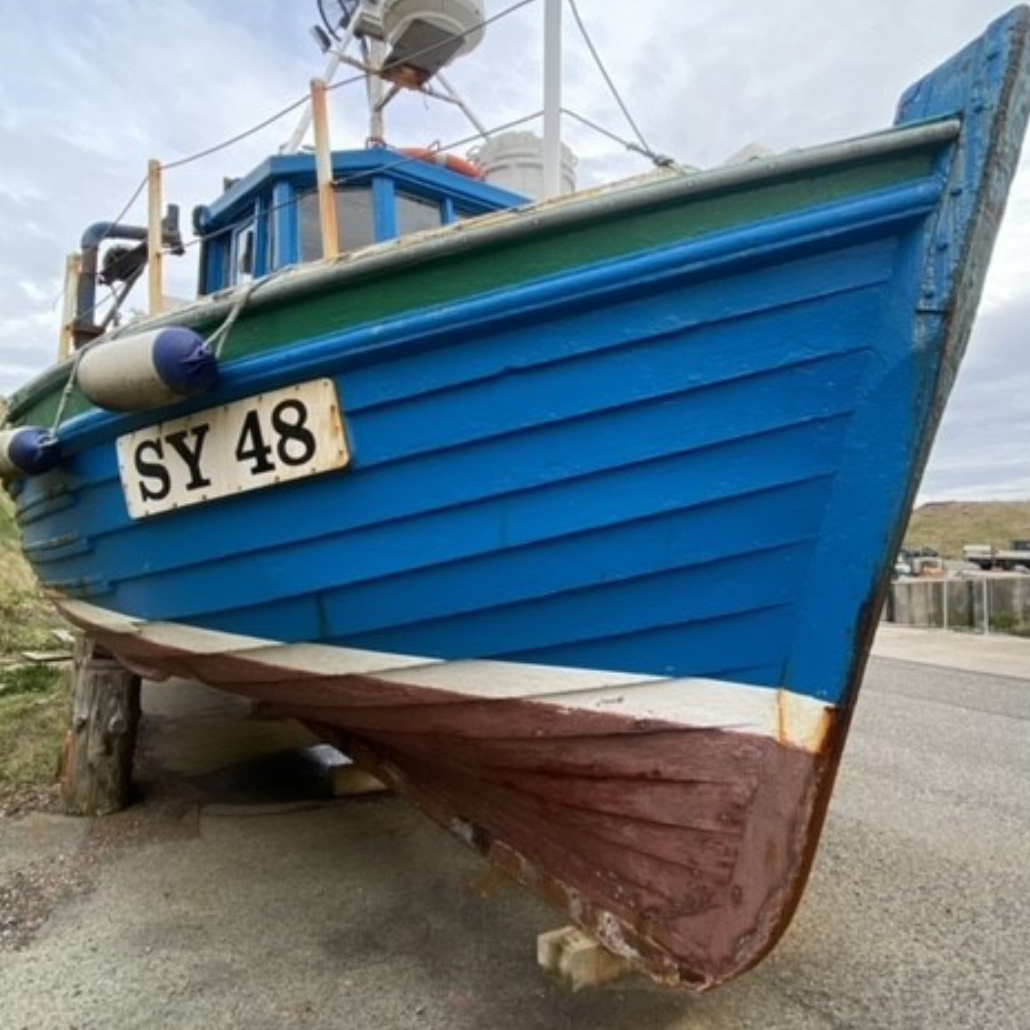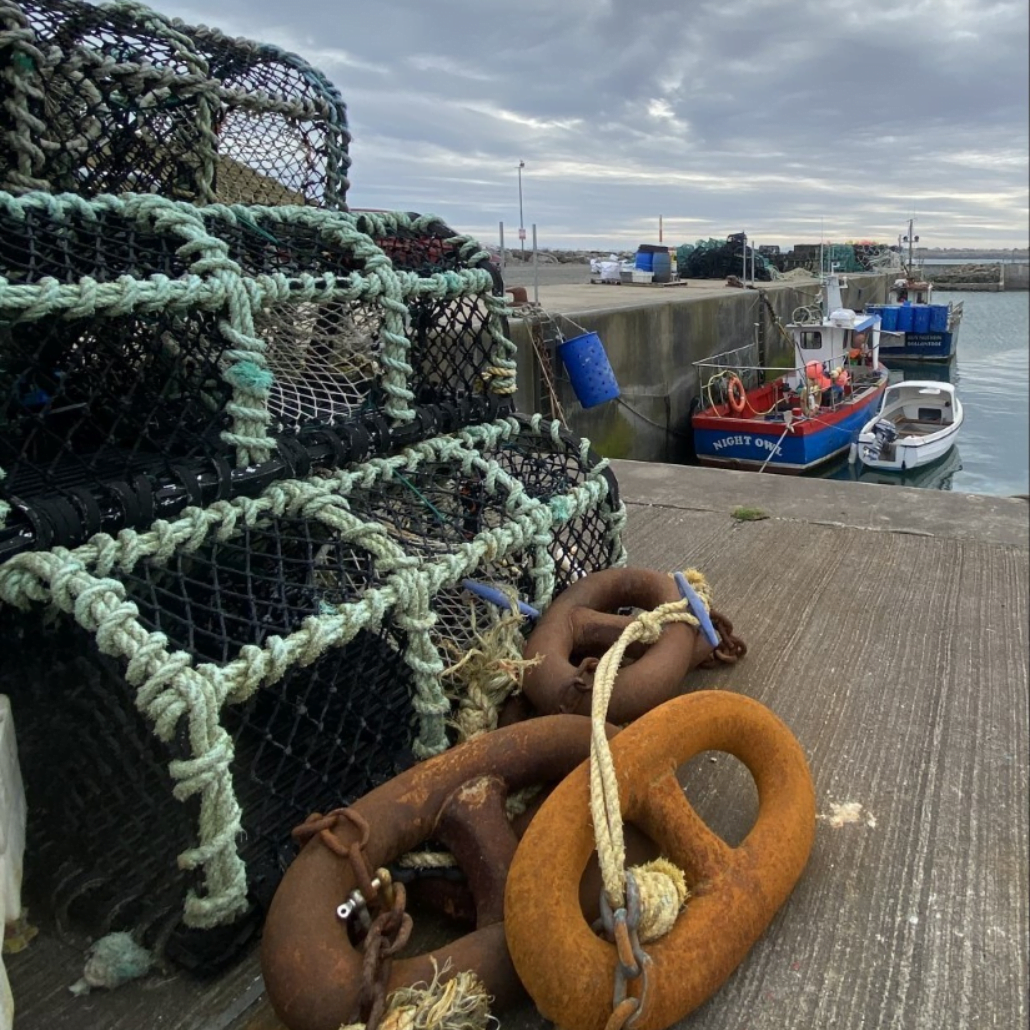 At Stornoway Quay, spoiled for choice. Reflected colours, and a fresh framing of the Lews Castle for me. Try yourself to get a different angle, and composition. So many just 'point and shoot.' Take a quick 'emergency' one, just in case….., then take your time. Consider 'low' 'midway' 'looking down, camera at an angle, is your shadow in the frame, do you need to come back when the sun has moved a little etc. The town is full of examples, as is the country, some small and unnoticed by others. Don't you do the same. Keep your eyes peeled. 
Thanks for your fantastic blog, Ian, and happy clicking!